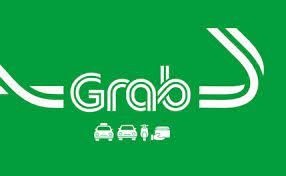 Job title: Solo & Semarang Fleet Operations Associate

Company: Grab

Job description: Job Description:
Life at Grab
At Grab, every Grabber is guided by The Grab Way, which spells out our mission, how we believe we can achieve it, and our operating principles – the 4Hs: Heart, Hunger, Honour and Humility. These principles guide and help us make decisions as we work to create economic empowerment for the people of Southeast Asia.
Get to know the Team
GrabWheels is the largest electric vehicle operator in SEA with a focus on providing transportation services that are environmentally friendly, easy to use and an affordable option for its customers & drivers while continuing to empower and elevate the quality of life for communities.
Get to know the Role
This role is responsible to provide, supporting and maintaining vehicle e-moto and e-bikes.
Help to minimize the un-utilized unit by collaborating with workshop, insurance, and internal stakeholder to accelerate not ready units become ready units.
The Day-to-Day Activities
Coordination with fleet partner Internal (Fleet Ops in HO, Fleet Insurance & Document, and Fleet Quality) and External (insurance and workshop) to make smooth refurbishment process.
Monitoring the progress of repair vehicles like Body Repair, General Repair, and documents.
Control vehicle status and location accuracy for every single movement.
Handling Voice of Customer which do early resolutions.
Leading 2 Pool operations in Solo and Semarang by having team 4 – 6 person in each Pool
Capable to propose an alternate solution to reduce cost vehicle-related, lead time and process optimization
This role will be based in Solo
The Must-Haves
Has Minimum experience as Senior Service advisor/Section Head/Deputy Department in Workshop/Automotive Company/Car Rental
Minimum experience working in the automotive industry i.e car rent/taxi pool/automotive manufacturing for 3 ~ 5 years.
Minimum bachelor's degree in any major.
Good in Bahasa and English (verbal and written).
Strong technical skills, good communication and interpersonal skill.
Good understanding of data administration followed by expert in Microsoft Office (excel and word)
Familiar and good knowledge with workshop (body repair, general repair, maintenance), claim insurance vehicle, handling vehicle accuracy in Pool, and standard quality of the vehicle.
Our Commitment
We recognize that with these individual attributes come different workplace challenges, and we will work with Grabbers to address them in our journey towards creating inclusion at Grab for all Grabbers.
About Grab
Grab is the leading superapp platform in Southeast Asia, providing everyday services that matter to consumers. Today, the Grab app has been downloaded onto millions of mobile devices, giving users access to over 9 million drivers, merchants, and agents. Grab offers a wide range of on-demand services in the region, including mobility, food, package and grocery delivery services, mobile payments, and financial services across 428 cities in eight countries.
Join us today to drive Southeast Asia forward, together

Location: Semarang, Jawa Tengah

Job date: Tue, 15 Feb 2022 07:47:21 GMT